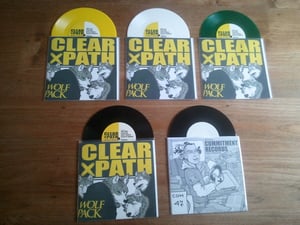 €

5.00
Several deals are possible:
both No Thanks 7"'s (black and blue) - 9 euro.
all three still available colours Clear Path (black, clear green, solid yellow) - 12 euro
all three colours (black, crystal clear and orange) for Kid Armor - 12 euro.
both colours (red and green) for Spiknykter - 8 euro
both colours (black and green) for Better Times - 8 euro
No Thanks ships September 1st, 2015.
Others ship now.